Contractors Call 800-335-6650 For Your Pricing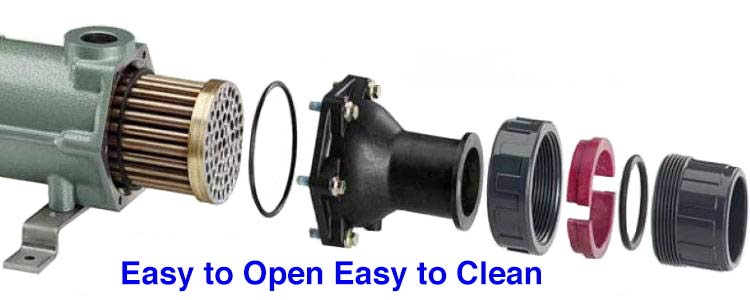 Swimming Pool Heat Exchanger design conditions:
Shell Side Pressure: 90 PSI (6 Bar)
Shell Side Temperature: 248 F (120 C)
Tube Side Pressure: 90 PSI (6 Bar)
Tube Side Temperature: 212 F (120 C)
Pricing and technical data for models with capacities up to 7,000,000 btu/hr [2000 kW] are available upon request.
To maximize the performance of a swimming pool heat exchanger, it should be installed in a counter-current flow method. The hot, or heating, fluid flows through the shell side. The cold (pool water) must flow through the tube side in the opposite direction.

Pressure Loss Chart 5107-5Ti/S